A sports physical covers the basics of your health. Also known as a pre-participation physical exam (PPE), a sports physical exam can help find health problems that could stop you from competing safely.
Comprehensive Evaluation
At Pearland Healthcare Center, we carry out sports physical exam when we do a comprehensive evaluation performed on individuals who participate in sports or other physical activities. The objective of the exam is to determine the individual's general health and physical fitness and to determine any medical conditions that could make it more likely to sustain injuries during physical activities. The examination typically includes an overview of the applicant's medical history, physical exam, and a variety of tests, including the vision test and heart rate measurement as well as tests for the flexibility, strength and coordination. Results of the physical examination will determine if the person is medically cleared in the sport or other activity.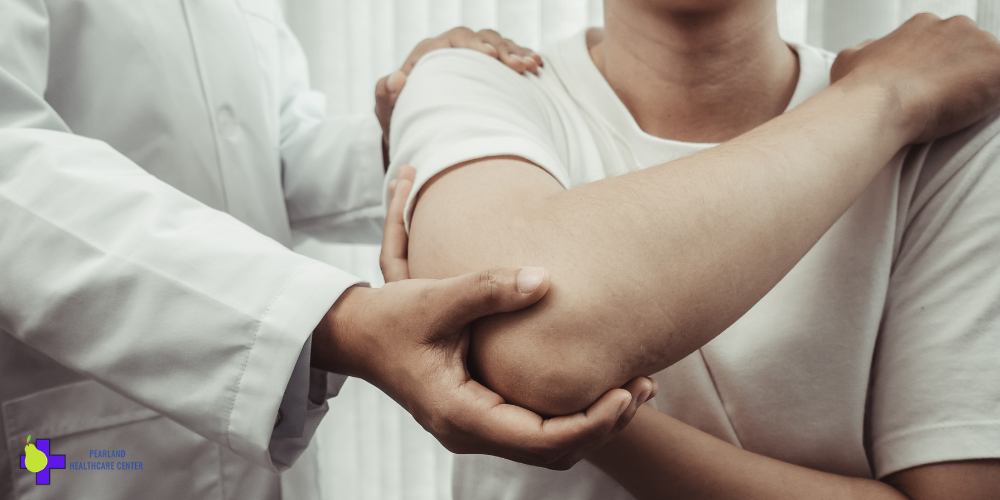 When Sports Physical Exam is Required?
A physical exam for sports is required for people who play organised sports or physical activities at the college, school or professional level. The test is usually conducted annually to check the individual's physical and overall health. Certain sports organizations may require a physical exam prior to the athlete is allowed to participate in training camps or tryouts. A physical exam is recommended for those who are beginning the process of a new sport or exercise, or have an injury history or medical issues that could hinder their ability to engage in activities in a safe manner. In general, a physical exam will help to determine if a person is physically healthy and able to participate in their chosen sport or exercise and helps identify any health issues which require attention.
Physical Activites 
Physical activities are any kind of exercise or movement that demands physical effort and burning calories. Examples of physical activity include activities (e.g. soccer, basketball, tennis), exercise (e.g. cardio, weightlifting, yoga, etc.)) as well as recreational activities (e.g. hiking, dancing, gardening). Regular physical activity has many benefits for health, such as increasing cardiovascular health as well as strengthening muscles and bones and reducing the risk of developing chronic ailments. The amount and type of your exercise must be suitable for the individual's health, age and fitness level and must be done under the supervision of a physician should it be necessary.
We are conveniently located at 2404 Smith Ranch Rd Ste. 200, Pearland TX 77584. Call us at +(713) 436-4333 to confirm your appointment.  In Pearland, we are always seeing patients from Manvel, Brookside Village, South Houston, Missouri City, League City, Pasadena etc. having injuries or need sports physical exams.