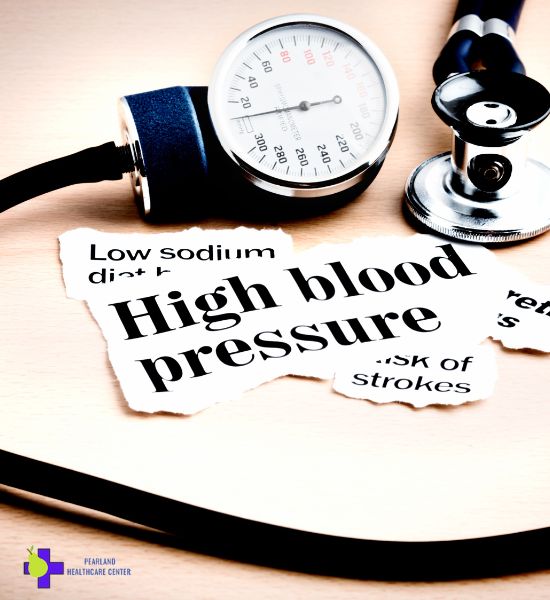 High blood pressure, or hypertension, often referred to as the 'silent killer,' affects one in three adults in the United States, according to the Centers for Disease Control and Prevention. This condition is a leading cause of severe health complications, including heart disease, stroke, kidney disease, and even death. The tricky part is that it often doesn't show any obvious symptoms until significant damage has been done, making prevention and regular monitoring crucial.
With a focus on personalized care and the integration of the latest technologies at Pearland Healthcare Center,we are providing patients with the tools and support they need to manage this chronic condition.
To schedule your appointment, contact us today.  We also accept walk in patients and conveniently located at 2404 Smith Ranch Rd Ste. 200 Pearland TX 77584. Most of the insurance are accepted.
Your health is our priority!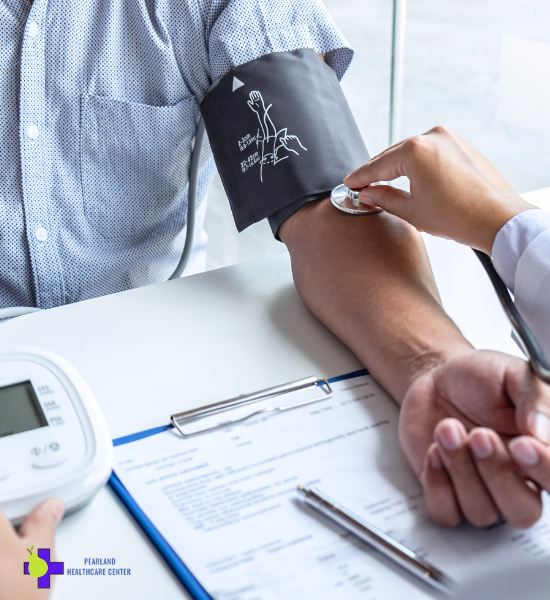 Personalized Healthcare in Pearland for High Blood Pressure Patients
Pearland Healthcare Center is leading the way with a personalized approach to high blood pressure treatment. They recognize that every patient is unique, with different genetics, lifestyles, and responses to medications. This has led them to abandon the one-size-fits-all approach to treatment and instead focus on tailoring treatments to individual patients.
Their team of healthcare professionals works closely with each patient, undertaking comprehensive assessments to identify key factors influencing their health. They consider everything from the patient's genetic makeup, lifestyle choices, stress levels, diet, and exercise habits, to the impacts of their environment.
Sign up today for Consultation in Pearland TX
The Power of Lifestyle Modification
While medication is an essential part of managing high blood pressure, Pearland Healthcare Center emphasizes the importance of lifestyle modifications. This includes regular physical activity, maintaining a healthy diet low in sodium and high in fruits and vegetables, weight management, limiting alcohol consumption, and smoking cessation.