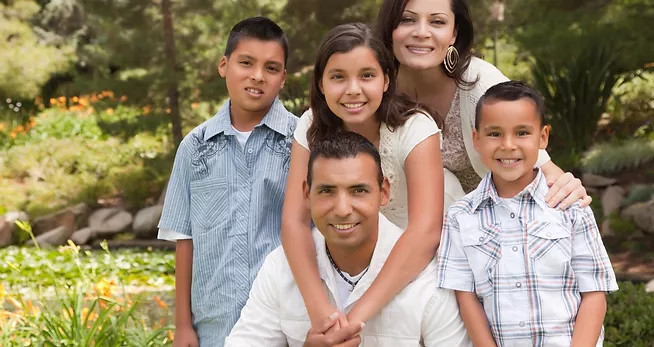 Pearland Healthcare Center has been servicing The residents of Pearland and surrounding areas for over 10 years! Our friendly and knowledgeable office staff take great pride in providing quality healthcare for every patient that visits our facility. For more information, please contact our office at (713) 436-4333.

Riaz Ul Haque, M.D.
Providers
Riaz Haque is a board certified Physician who has specialized in Family Medicine for almost 20 years. Dr. Haque achieved his medical license in 2003 after graduating from LSU. As Owner and Medical Director of Heights Family Practice PLLC, he works closely with patients and office staff to provide optimal care to you and your loved ones.
​
Languages: English, Urdu, Hindi

Stephanie Pacheco, PA-C
Providers
Stephanie Pachecho is an experienced Physician Assistant specializing in Family Medicine. Mrs. Pacheco has over 15 years of experience treating patients of all ages with acute and chronic illnesses. She achieved her license in 2004 after graduating from Baylor and has been serving the Pearland area for almost 10 years.
​
Languages: English, Spanish

Dannette R.
Billing Manager
Ms. Rodriguez has been with Pearland Healthcare Center since June 2014 and has previously served as Office Manager and Custodian of Records. ​
Languages: English
Aislinn
Front Desk
With PHC since June 2021
Languages: English, Spanish
Janie
Front Desk
With PHC since Jan 2022
Languages: English, Spanish
Jelisa
Front Desk/Medical Assistant
With PHC since Dec 2021
Languages: English
Anthony
Front Desk/ Medical Records
With PHC since Sept 2021
Languages: English
Crystal
Medical Assistant
With PHC since Sept 2021
Languages: English
Leslie D
Medical Assistant
With PHC since Dec 2021
Languages: English
Leslie G
Medical Assistant
With PHC since Jan 2022
Languages: English, Spanish
Brianna
Medical Assistant
With PHC since April 2022
Languages: English
Elia
Dictations
With PHC since June 2017
Languages: English, Spanish
Humera
Dictations
With PHC since Dec 2021
Languages: English, Urdu, Hindi
Rayyan
Dictations
With PHC since Sept 2021
Languages: English, Urdu
Farah
Ultrasound Technician
With PHC since: 10/2018
Languages: English, Urdu
Ke
Phlebotomist
With PHC since Aug 2021
Languages: English
Yolanda
Custodian
With PHC since: 2021
Languages: Spanish